Regular price
Sale price
$0.00 USD
Unit price
per
Sale
Coming Soon
Deep hydrating body wash for radiant and softer skin
Turn any bath or shower into a spa experience with the new Ultra Rich Body Wash. This body wash pampers the senses with fresh delicate scents and works wonders for the skin. It is a luxurious moisturizing wash with Shea Butter, Aloe Vera, Olive Oil and Tea Tree Oil that cleans, softens and calms all skin types. The blend of vitamins, natural oils and other nourishing ingredients breathes new life into the skin and makes it look more radiant. This wash is a must-have for the bath or shower!
Luxurious body lotion for long-lasting skin hydration
The body lotion is luxuriously formulated with a high-quality blend of shea butter, coconut oil and jojoba oil. It supports the skin's elasticity and helps improve the skin's moisture barrier for a silky smooth and soothed skin with long-lasting hydration. The lotion melts into the skin practically within seconds without leaving a greasy film.
---
SKU :
View full details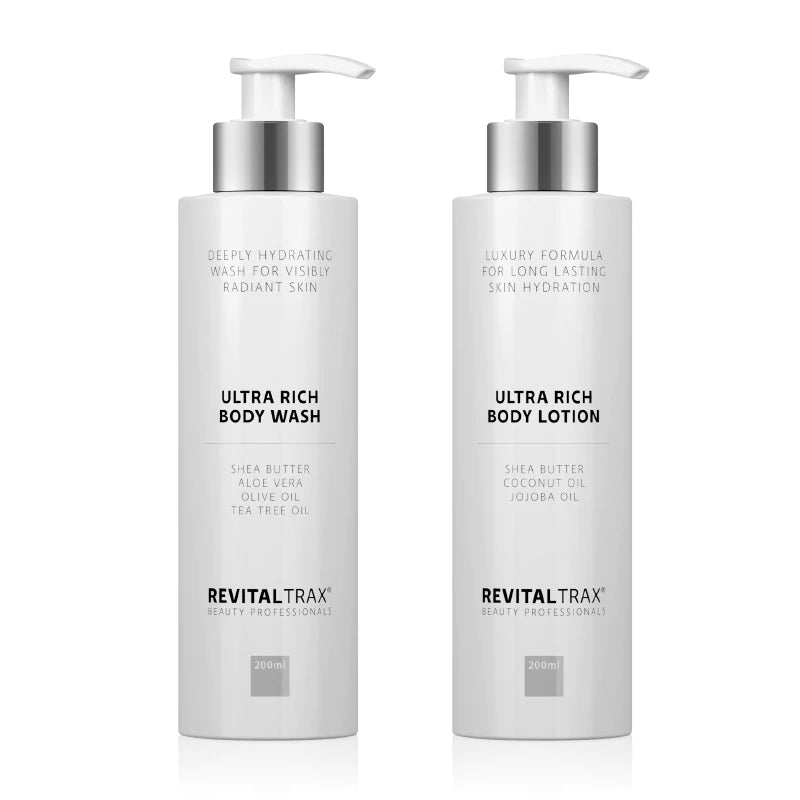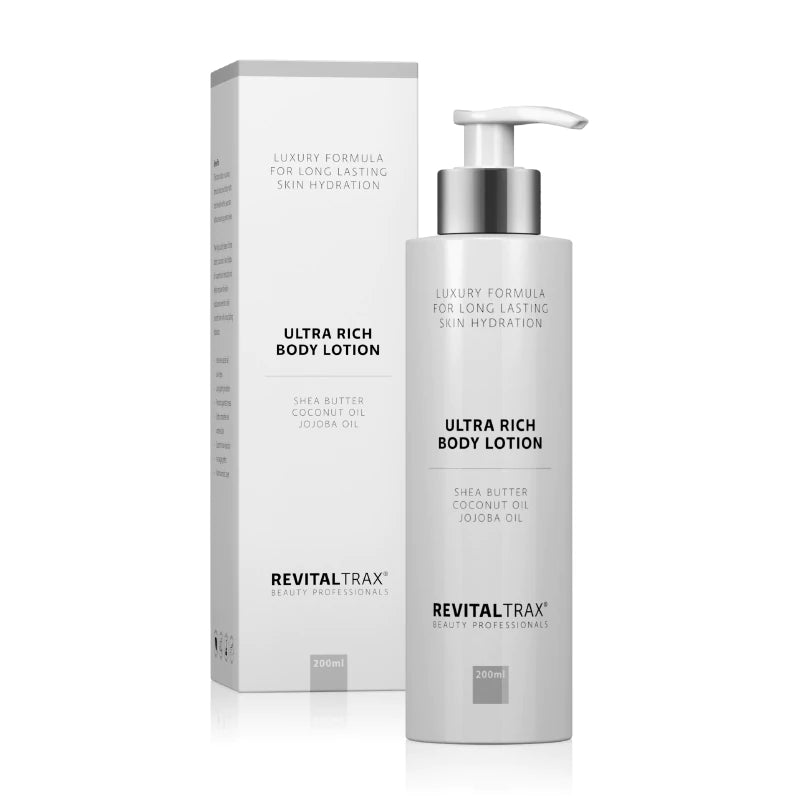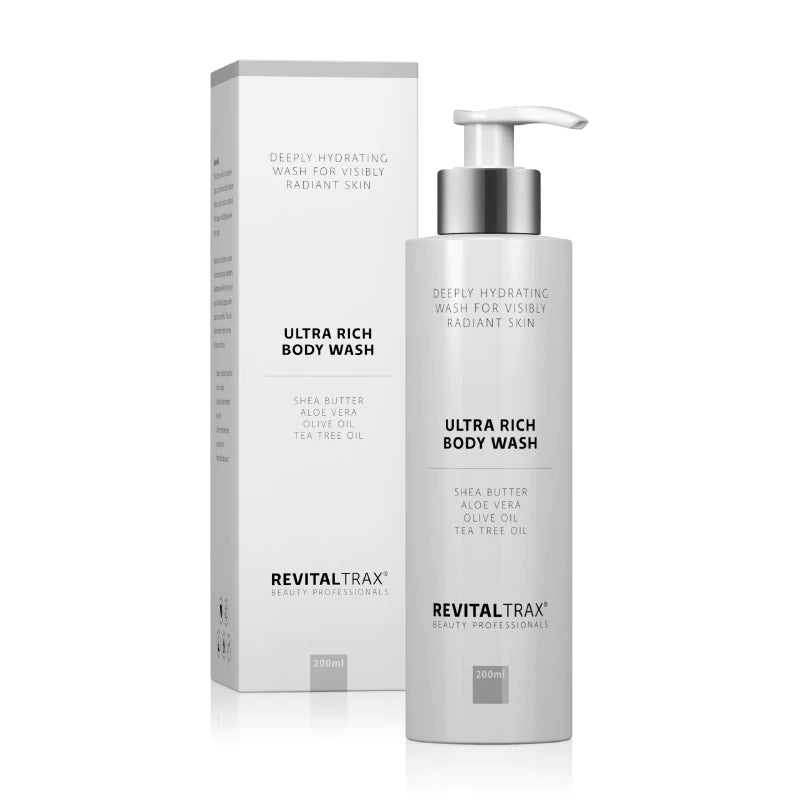 LUXURIOUSLY FORMULATED WITH SHEA BUTTER, COCONUT OIL & JOJOBA OIL
Coconut Oil is a natural oil derived from coconuts. It nourishes, softens and conditions the skin. It is an oil that absorbs quickly and does not leave a greasy feeling. Lauric and capric acid in coconut oil make a positive contribution to the protection of the skin and this has an anti-bacterial, anti-virus and anti-fungal effect. It also contains enough substances that act as antioxidants. These substances counteract oxidation of the skin, which contributes positively to the anti-aging effect.

Jojoba Oil is known for its highly moisturizing effect. It has the ability to absorb into the first layer of skin making it soft from within, increasing its elasticity. It slowly disintegrates on the skin and protects against moisture loss without feeling greasy. Another characteristic of this extraordinary oil is its strong antioxidant activity. It is very well tolerated and easily absorbed by the skin; even mature and dry skin benefits from the intensive moisturizing effect.

Shea Butter penetrates deep into the skin and makes the skin soft and supple. It is a 100% natural vegetable butter extracted from the nuts of the Shea tree. Shea Butter has a nutty scent, is great for moisturizing the skin, improving circulation and promoting skin elasticity. Because Shea Butter has such a high content of nourishing properties, it can strongly support your skin in its self-healing capacity. Vitamin A in Shea Butter stimulates cell division and collagen production. This improves the condition and elasticity of the skin. It also improves the texture of the skin and is good against pigmentation spots and wrinkles.  Vitamin E in Shea Butter is a natural anti-oxidant and protects the skin against free radicals. This vitamin also ensures that the skin retains moisture and good blood circulation. It also helps reduce stretch marks and stretch marks. Vitamin F is rich in essential fatty acids that provide good hydration to the skin and help with dry and rough skin.


HOW DO I USE THE ULTRA RICH BODY LOTION?
- Apply the body lotion all over the body after you get out of the bath or shower.
- Massage the lotion well until it is absorbed by the skin.
- You can also apply it on rough and dry areas such as feet, elbows, knees and heels.
----------
Suitable for men and women.women. It can be used at any bath or shower moment. 
ADDITIONAL INFORMATION
Storage advice : Keep out of reach of young children.

Important information : If you are allergic (hypersensitive) to any of the substances in this formula, we recommend that you stop using it.

General information : A healthy lifestyle and drinking 1.5 to 2 liters of water per day contributes to healthy skin.