Regular price
Sale price
$35.99 USD
Unit price
per
Sale
Coming Soon
Deeply nourishing sheet masks with hyaluronic acid

Intense hydration for radiant, soft and even skin

Increases skin elasticity and firmness

Reduces the appearance of incipient or pre-existing wrinkles and fine lines

Boost for all skin types, especially dry skin
---
Main Ingredients
Hyaluronic Acid, Silk Extract, Portulaca Oleracea Extract (Purslane), Nymphaea Alba Flower Extract, Fructan.

Size : 5 masks x 25ml
---
SKU :
RVT-MYH-005
View full details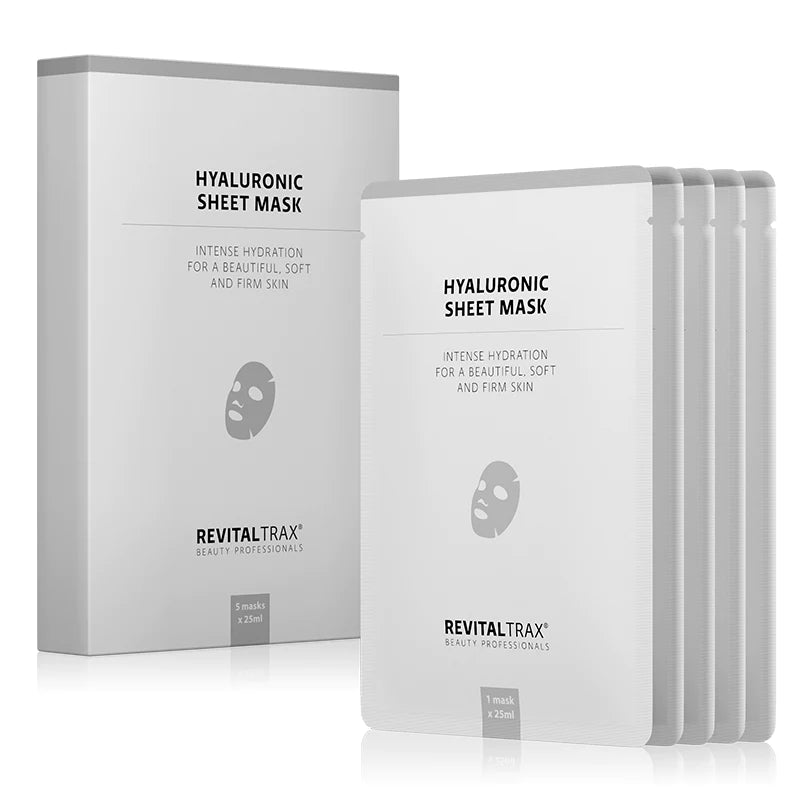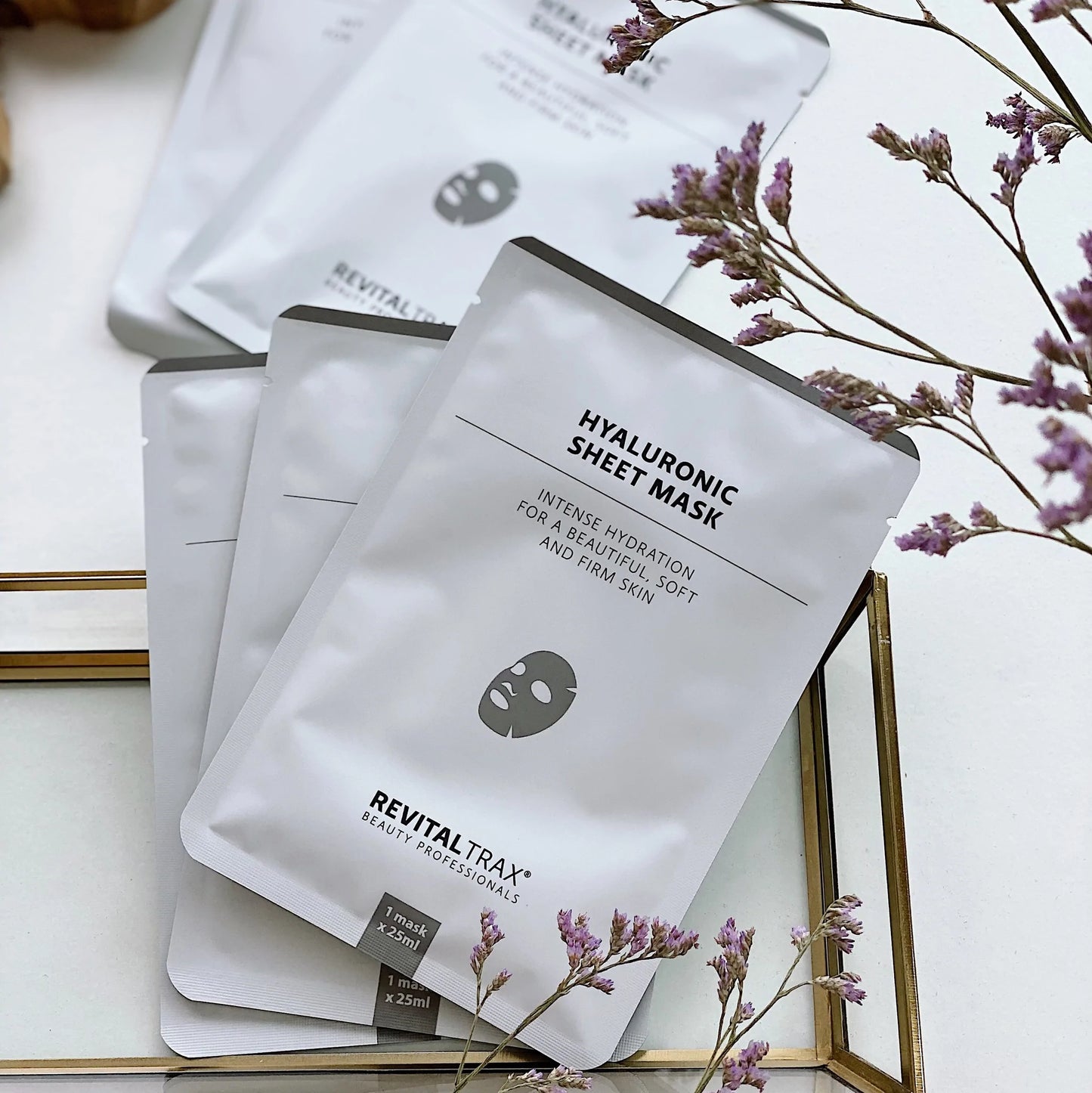 ALSO HYDRATES THE INNER LAYERS OF THE SKIN
Our products with hyaluronic acid use high and low molecular hyaluronic acid. High molecular hyaluronic acid hydrates the outer layers of the skin and causes it to saturate with moisture. This is very useful and certainly necessary, but hydration of the inner layers of the skin gives even more effect. The low molecular hyaluronic acid consists of smaller molecules, which can penetrate deeper into the skin and provide the inner layers of the skin with an ultimate moisture boost.Skin that has a lot of moisture in it looks firm, voluminous and radiant. Hyaluronic acid can therefore make fine lines and wrinkles less visible.

OTHER POWERFUL INGREDIENTS OF THE SHEETMASKS
"Silk Extracts" are rich in amino acids, which help protect the skin and help maintain its natural moisture content. The extracts are easily absorbed, allowing these amino acids and antioxidants to help condition the skin, leading to improved elasticity.
Portulaca Oleracea Extract (Purslane) Purslane reduces inflammation in the skin, improves the general blood flow and stimulates cell repair, so that scars and wrinkles become less (deep). 
Nymphaea Alba Flower Extract This extract is rich in antioxidants. It protects the skin from harmful free radicals and harmful oxygen species, which are present in environmental pollutants and other chemicals in the environment. Free radicals and reactive oxygen species can alter the protein structure of the skin and thus the appearance of the skin, such as fine lines and wrinkles. The extract protects the skin proteins from damage, it also has an anti-aging effect and reduces wrinkles and fine lines caused by aging. It can reduce dark spots formed by hyperpigmentation of the skin. It will provide more skin elasticity. 
Fructan boosts the skin's immunity and helps build moisture. It is a vegetable sugar that also helps the skin absorb vitamins and minerals.
HOW DO YOU USE A SHEET MASK?
Apply the mask from your forehead and position the holes for your eyes, nose and mouth. Remove the foil and smooth the mask with your fingers. Place it for 15-20 minutes. 
The sheet masks are suitable for men & women. For best results, use it once or twice a week. You can apply the excess serum in the package to other (dry) areas of your skin or save it for the next day. 
ADDITIONAL INFORMATION
Storage advice
Store at room temperature (15-25 ° C) in a dry and dark place. Keep out of reach of young children.
Important information
Not suitable for persons under the age of 18. If you are allergic (hypersensitive) to one of the substances in this formula, we recommend halving or stopping use. Consult a doctor if desired.
General information
A healthy lifestyle and drinking 1.5 to 2 liters of water per day is important for optimal results.