Regular price
Sale price
$42.99 USD
Unit price
per
Sale
Coming Soon
Reduces dark circles and eye bags
The skin around your eyes needs special care. The multi-effect eye cream is a luxurious, richly structured and moisturizing anti-aging cream that nourishes the sensitive skin around the eyes and ensures a healthy hydration level. It improves and soothes the skin and reduces dark circles, bags and crow's feet. It makes the skin around the eyes smoother and firmer within 28 days. 
Soothes and moisturizes the eye area
Reduces puffiness
Reduces dark circles
Blurs crow's feet
---
SKU :
RVT-EME-050
View full details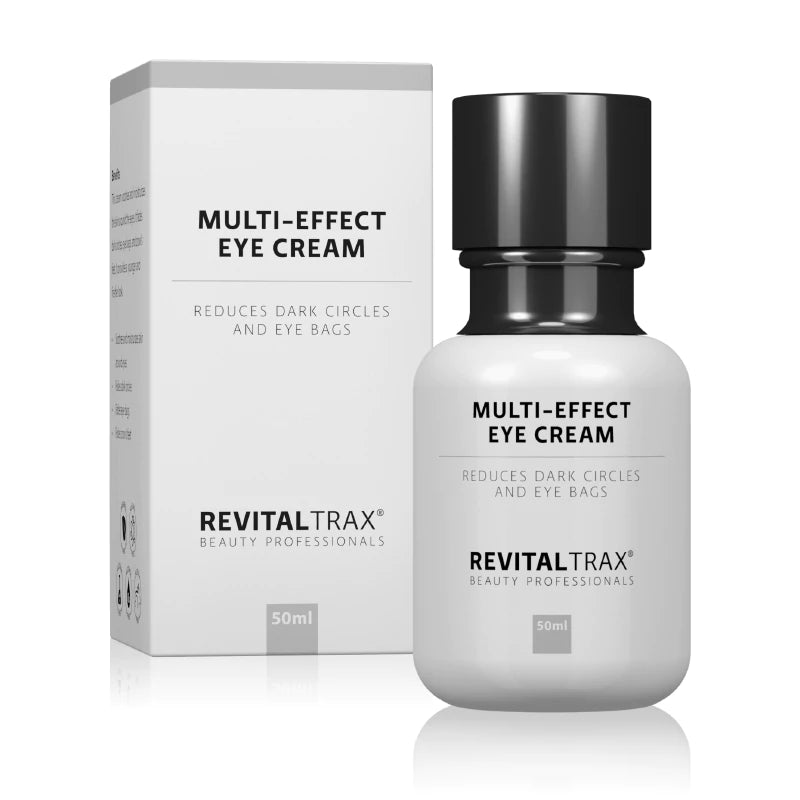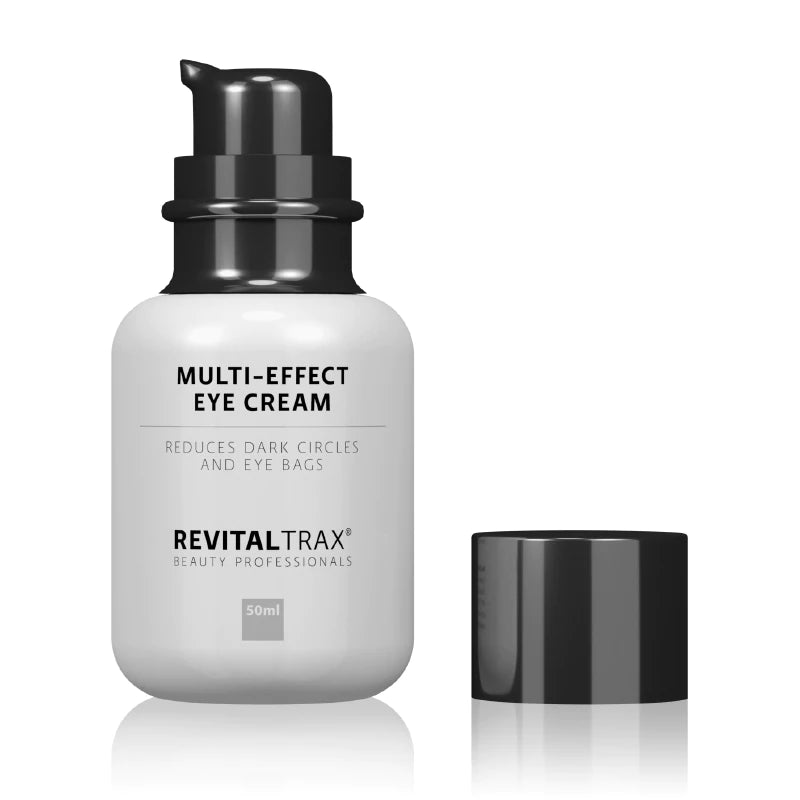 MORE ABOUT THE POWERFUL INGREDIENTS OF THE EYE CREAM
Aloe Vera is known for its medicinal and healing properties. Characteristic of this extract is that it is experienced as cooling and calming. Furthermore, Aloe Vera has a restorative capacity against scars, wounds and even eczema and acne. It is rich in vitamins A, B, C and E and contributes to the anti-aging effect. It also contains many healthy minerals, such as magnesium, calcium and zinc. Another substance in Aloe Vera is Anthraquinone. This fabric protects your skin against bacteria and fungi.
Hyaluronic acid helps to retain more than 100 times its weight in water in the cell of the skin. Healthy moisture levels are one of the most important attributes of youthful looking skin and resulting in increased smoothness, softness and reduced wrinkles.
Vitamin E strengthens the barrier function of the skin and protects it against harmful external influences. It has a strong moisturizing effect, reduces redness, irritation and inflammation and gives the skin's own immune system a boost.
Amino acid is important for a beautiful and tight skin. By using amino acids, the connective tissue is strengthened and the skin remains soft and elastic.
HOW TO USE THE MULTI-EFFECT EYE CREAM?
Apply a small amount of cream to your fingertips with the pump. Gently massage this into the skin around your eyes. Avoid direct contact with the eyes.
The eye cream is suitable for men & women. For best results, use it twice a day.
ADDITIONAL INFORMATION
Storage advice
Store at room temperature (15-25 ° C) in a dry and dark place. Keep out of reach of young children.
Important information
Not suitable for persons under the age of 18. If you are allergic (hypersensitive) to one of the substances in this formula, we recommend halving or stopping use. Consult a doctor if desired.
General information
A healthy lifestyle and drinking 1.5 to 2 liters of water per day is important for optimal results.